TMD/TMJ Treatment
Find Relief From TMD Headaches in Santa Barbara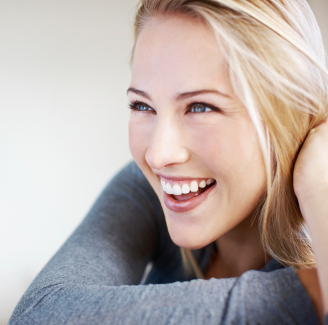 Have you experienced recurring headaches, pressure in your sinuses, ringing in your ears, or jaw discomfort? Do you find that your jaw joint (called your TMJ) is frequently sore, and normal day-to-day tasks such as flossing and brushing your teeth have become more difficult? Does your TMJ feel like it is clicking, popping, or grating when you move your mouth?
If any of this sounds at all like you, you may have a condition that is called TMD.
Temporomandibular joint disorder (TMD) can result from a number of different factors, including:
Bad Bite | If your jaw has somehow become misaligned, or you naturally have a bad bite (meaning that when you bite down, your mouth doesn't line up evenly), TMD is more likely to occur. With TMJ treatment we can help resolve bad bite issues, minimizing your TMD symptoms.
Tooth Grinding | Grinding your teeth when you sleep (or when you are awake) can cause TMD. Tooth grinding leads to all sorts of issues beyond damage to your TMJ–including headaches, uneven wearing in teeth, and more–and many people who have a tooth grinding problem and don't even know it. We can diagnose and treat your tooth grinding, helping you to get your oral health back on track.
Injury of the Jaw Joint | If you have ever injured the jaw joint or the cartilage around your jaw joint (TMJ) it can cause TMD. With TMJ treatment, we can help to treat your injured jaw joint.
"At King Dental Group in Santa Barbara, we use the Trudenta system for TMJ treatment. Trudenta has proven to be an excellent way to help our patients alleviate the symptoms of TMD and treat the causes of this disorder.
If you are suffering from frequent headaches, sinus pressure, or any of the other symptoms we have described, you might have TMD. Please call us today, and we will help you get the treatment that you need if you are in Santa Barbara, Goleta, or Montecito!