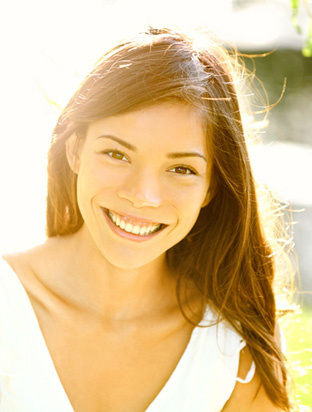 Frequent headaches and migraines are often related to TMD, a disorder that negatively affects your jaw. TMD stands for temporomandibular joint disorder. At King Dental Group, we use a revolutionary system called TruDenta to treat TMD. TruDenta will help you get the much needed relief you deserve and need!
TruDenta For Headache Treatment, Jaw Pain, and Migraine Relief
TruDenta is an in-office treatment that can provide long-lasting relief for patients suffering from chronic migraines or headaches. It targets TMD, working to repair the sensitive jaw joint. It is a non-invasive system that uses state-of-the-art diagnostics and therapies to develop a customized treatment plan that will work for your own jaw.
The TruDenta Process
The TruDenta process can be different for every patient as it is tailored to meet each patient's unique needs. By performing a bite force analysis and other in-depth studies, we can determine the cause of your jaw pain and TMD symptoms. This allows us to treat the problem right at its source. After we have figured out the best course of treatment for you, we can treat your TMD issues with a personalized program. This may include such treatments as electrical stimulation, muscle manipulation, gentle light therapy, and ultrasound therapy.
Is TruDenta Right For Me?
You should consider TruDenta if you experience frequent headaches or migraines. It is also great for people who have jaw pain or other TMD symptoms. TruDenta is an innovative system available at King Dental Group that can finally help you get rid of your headaches and migraines! Finally get the relief you need!
To learn more about TruDenta, call us at our office today. We would be happy to answer any questions you might have. Schedule a consultation or appointment with King Dental Group if you are in Santa Barbara, Montecito, Goleta or the surrounding area!