Porcelain Veneers
Dental Veneers For Teeth in Santa Barbara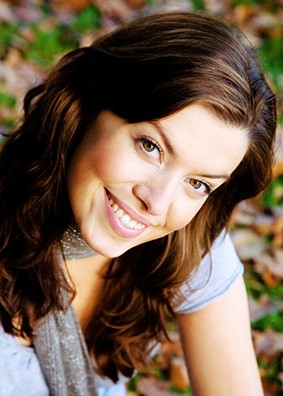 Do you have any teeth that are discolored, chipped, misshapen, crooked, or chipped? Do any of your teeth have larger than average gaps between them that prevent you from having the beautiful smile you desire? People who lack confidence about their smile become more self-conscious and embarrassed. We do not want our patients to feel this way about their smiles.
One of the best options we offer here at King Dental Group for fixing aesthetically challenged teeth are veneers for teeth. Veneers for teeth are a fantastic way to fix cosmetic dental issues, and our team is skilled at this type of procedure.
What is a dental veneer?
A dental veneer is a thin piece of tooth-like porcelain that we can use to help resolve these issues. We choose to use porcelain veneers because they are durable, require no special care, and look natural. Our dental veneers are custom-made in a laboratory to fit you and your smile. After one of these porcelain veneers is custom-crafted for you, our team will carefully attach the dental veneer to the problem tooth in Santa Barbara.
If you have any of the following issues, you might be a good candidate for our veneers for teeth:
Gaps | If there are larger than normal gaps between your teeth that have hindered you from having the beautiful smile you deserve, porcelain veneers can be used to fix this issue.
Crooked Teeth | If you have a tooth that is crooked but don't want to go through orthodontic treatment, a dental veneer can be used to help make your smile straighter.
Chipped or Cracked Teeth | Our custom-crafted porcelain veneers can help fix your chipped or cracked teeth.
Discolored Teeth | If you have discolored teeth, porcelain veneers might be a good option for you. Porcelain veneers are a natural, beautiful white color. With porcelain veneers, we can effectively whiten teeth without the need for tooth bleaching.
Have any more questions about porcelain veneers? Give us a call today at our Santa Barbara office! Dr. King and his staff provide dental veneer services to patients all over the Santa Barbara area, from Goleta to Montecito!