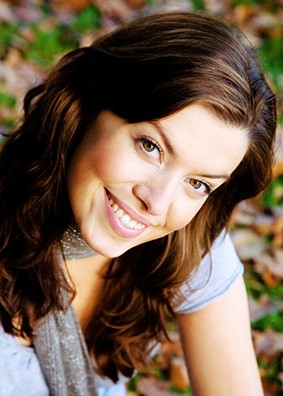 Discolored, chipped, misshapen, crooked, or chipped teeth can make your self-confidence plummet. You may be plagued by thoughts about your less-than-perfect smile. Feeling self-conscious of your teeth can make it hard for your incredibly charming personality to shine through! Let us help you feel confident again.
At King Dental Group, we offer porcelain veneers as a solution to correcting minor cosmetic dental flaws. Dental veneers will conceal and correct your smile imperfections, giving you the smile you always dreamed of having.
What are dental veneers?
Dental veneers are crafted from a thin piece of dental-grade porcelain. We use porcelain because it is a sturdy material that naturally mimics the appearance of real teeth. We will custom-design your dental veneers to match your surrounding teeth. Your porcelain veneers will be custom-made in a state-of-the-art laboratory. Once your veneers are finished, our skilled dental team will carefully bond the dental veneer to the affected tooth. Then, you'll have a gorgeous, pearly white smile!
Many patients who suffer from the following issues opt to have dental veneers:
Gaps: Some people feel self-conscious about the gaps in their teeth. If you feel like gaps have hindered your beautiful smile, we can use porcelain veneers to fill the spaces.
Crooked Teeth: Dental veneers can make your smile appear straighter and more even. We will target individual crooked teeth, masking them with a dental veneer. This is a great option for people who are wary of orthodontic treatment or who are seeking a quick fix to their crooked teeth.
Chipped or Cracked Teeth: Our custom-crafted porcelain veneers can help fix your chipped or cracked teeth.They will restore your teeth to a full, functioning smile!
Discolored Teeth: Porcelain veneers can be used to restore discolored teeth to brilliant whiteness. If professional tooth whitening isn't working for a particularly stubborn tooth, a porcelain veneer will cover up its discoloration.
If you have any more question about porcelain veneers, feel free to call us at our Santa Barbara office!