Dental Bridges
Dental Bridge Options near Montecito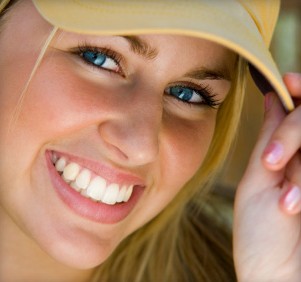 Do your missing teeth make you feel uncomfortable when you smile or laugh? Have gaps in your smile made it harder to eat your favorite foods? Have you noticed that you are wearing down your teeth unevenly because of missing teeth?
Missing teeth can create serious problems, and can be a source of physical and emotional discomfort. At King Dental Group in Santa Barbara (just east of Goleta), we want to you to be able to smile without anxiety. We provide options to help fill in the gaps caused by missing teeth.
One of the best options for replacing multiple missing teeth is a device called a dental bridge. Dental bridges fill in the gap where you have missing teeth with a dental crown, helping to restore your smile.
A dental bridge has a number of great benefits, including:
Our dental bridges look just like natural teeth. No one should be able to tell that you have dental bridge!
Each and every one of our dental bridges are custom-crafted specifically for every patient.
A dental bridge can help prevent wear and tear on some of your other teeth caused by overcompensation. When you are missing teeth, you have to chew more on the side of your mouth, causing them wear down more quickly. This can cause a range of dental problems ranging from severe discomfort to jaw misalignment.
If you decide to get a dental bridge from King Dental, our team will do their very best to make sure your dental bridge has the best fit for your mouth. We feel it is important that each dental device we provide fits and works properly.
Dental bridges have been a wonderful way to help people get their smiles back. If you have missing teeth and want to know more about what a dental bridge can do for you, please contact us today. We provide restorative dentistry services for everyone in the Santa Barbara area, including Goleta and Montecito!