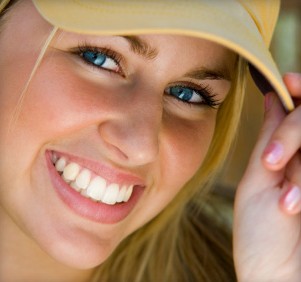 Missing teeth can make you feel uncomfortable, especially when you smile or laugh. You may find yourself hiding your smile behind your hands. These unfortunate gaps in your teeth can make it harder to chew your favorite foods. They can also cause wear and tear on your surrounding teeth because of the uneven bite caused by the missing tooth.
Missing teeth are no laughing matter. They can create serious problems! At King Dental Group, we want to help you smile confidently. That's why we provide convenient, affordable options to help fill in the gaps caused by missing teeth.
One of the best options for replacing multiple missing teeth is a dental appliance called a dental bridge. Dental bridges will effectively fill the gaps in your smile, using porcelain crowns.
When you use a dental bridge, you can experience the following benefits:
Natural Appearance: Our dental bridges look just like real teeth. The porcelain crowns are shaped and colored to match your surrounding teeth, so there should be no apparent, noticeable dental work. No one should be able to tell that you are using a dental bridge!
Special Customization: Your dental bridge will be customized to fit the exact measurements of your mouth. This will give you a secure, snug fit so you won't have to worry about your dental bridge slipping, sliding, or falling out.
Reinforced Protection: When you're missing a tooth, your surrounding teeth will take on the role of the missing tooth. This overcompensation causes wear and tear on the teeth that are still intact. When you are missing teeth, you have to chew more on one side of your mouth which also causes your teeth to wear down. A dental bridge will solve this problem.
At King Dental Group, we'll make sure your dental bridge fits comfortably in your mouth. Dr. King will openly consult with you to ensure that you're getting the perfect fit. Under our care, you can finally have a full smile again!
Dental bridges have been a wonderful way to help many people restore their smiles. If you have missing teeth and want to know more about what a dental bridge can do for you, please contact us today. We provide restorative dentistry services for everyone in the Santa Barbara area, including Goleta and Montecito!