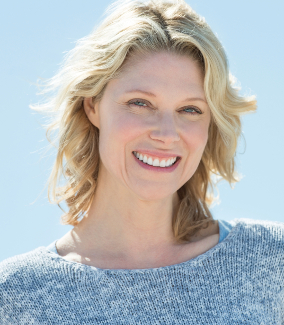 Not many people are born with perfect, flawless smiles worthy of the silver screen. In reality, many beautiful smiles are crafted and perfected by trained dentists. At King Dental Group in Santa Barbara, we have such an experienced dental team that can help you attain your ideal smile.
Our patients deserve to smile with confidence. Minor, cosmetic dental imperfections can quickly diminish your self-esteem. You may worry that everybody else is focused on your smile flaws, causing you to feel self-conscious.
Our cosmetic dentist can safely and effectively transform your smile for the better, addressing problem areas that make you feel embarrassed. We offer a full range of cosmetic dentistry services that can help you achieve your dream smile. These services include:
Professional Teeth Whitening: Teeth whitening remains one of the most popular cosmetic services we offer at King Dental Group. Getting your teeth professionally whitened is a great way to rejuvenate your smile. We offer a couple of different teeth whitening services, including KӧR Deep Bleaching and Opalescence. Under our care, you can have a dazzling, brilliant white smile!
Porcelain Veneers: Dental veneers are versatile, able to fix a whole range of cosmetic issues. At King Dental Group, we use porcelain to craft our veneers because it is durable, smooth, and natural-looking. Many patients are stunned by just how real the veneers look and feel. With porcelain veneers, your peers may not even notice you had dental work done. Veneers blend in seamlessly with your smile.
Invisalign: Invisalign is an effective alternative to traditional metal braces in straightening your teeth. This clear aligners system uses special, BPA-free trays that are customized to fit your unique mouth. Over time, it gradually pushes your teeth into their proper place. Invisalign can take up to a year to straighten your teeth, which is drastically less than the time it takes traditional braces to straighten teeth.
There are just a few of the excellent cosmetic dentistry services we offer to our valued patients. If you have any questions about our cosmetic services, give us a call. Our cosmetic dentist, Dr. Jon King, is eager to help you reach your smile goals. If you live in the Santa Barbara area, including from Goleta to Montecito, schedule your appointment today!