Cosmetic Dentistry
Get A Perfect Smile With A Cosmetic Dentist near Goleta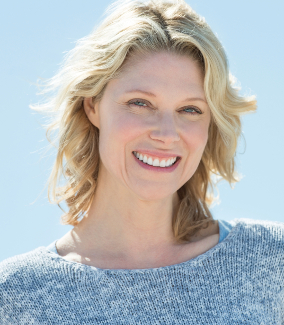 If you have felt like your smile could do with some improving, look no further than King Dental Group in Santa Barbara. We are a cosmetic dentist office and we offer a full range of cosmetic dentistry services that can help you achieve your perfect smile.
We feel that our patients deserve to be able to laugh and smile with confidence. If you have a cosmetic issue that has diminished your smile, we can safely and effectively use cosmetic dentistry to help fix your smile issue.
A few of the cosmetic dentistry services we offer in Santa Barbara include:
Teeth Whitening | Teeth whitening remains one of the most popular cosmetic services we offer. Getting your teeth professionally whitened is a great way to add some dazzle to your smile. We offer a couple of different teeth whitening services, including KӧR Deep Bleaching and Opalescence.
Porcelain Veneers | Porcelain veneers are a fantastic way to help fix a whole range of cosmetic issues. We choose to use porcelain veneers because of their durability, beauty, and feel. Porcelain veneers look, and feel just like natural teeth, and can help you achieve the perfect smile you've been dreaming about.
Invisalign | Invisalign is a great way to straighten your teeth, without the need for traditional braces. This clear braces system uses special plastic trays that are custom fit for each patient to gradually straighten smiles. Over the course of nine months to a year, you can have a straighter more beautiful smile.
There are just a few of the great cosmetic dentistry services we offer to our patients. If you have questions about these services or the other services we provide, please call us today! Cosmetic dentist Dr. Jon King is here to help everyone in the Santa Barbara area, from Goleta to Montecito!