Restorative Dentistry
Dental Bridges and Dental Crown Services near Goleta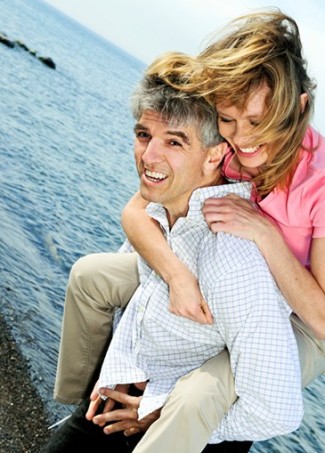 Are you missing teeth and would like to know what services we can offer to help? Would you like to know about options for tooth replacement because you have damaged, missing, or cosmetically challenged teeth?
We offer a full line of restorative dentistry services that can help you retrieve your beautiful smile if you are in the Santa Barbara area, from Goleta to Montecito.
Some of our restorative dentistry we offer include:
Dental Crowns | A dental crown is a great way to fix teeth that are aesthetically challenged, or have other functional issues. A dental crown can help resolve issues with teeth that are cracked, broken, misshapen, or discolored. We can also use a dental crown on each side of a dental bridge to help anchor the dental bridge.
Dental Bridges | If you are missing multiple teeth, a dental bridge can be one of the best solutions to this problem. A dental bridge looks just like natural teeth and works like them too. Every dental bridge at King Dental Group is custom made for each patient. This helps to ensure that your dental bridge looks, works, and feels great.
Dentures | If you are missing most or all of your teeth, dentures might be your best option. We offer both high end custom-crafted traditional dentures, as well implant supported dentures in Santa Barbara. We also offer All-on-4 implant supported dentures as another great option for our patients who would like secure implant supported dentures in twenty four hours or less.
These are just a few of the wonderful restorative dentistry services we offer to you and your family. If you would like to know what we can do to help you get your smile back on track, or if you have questions about our restorative dentistry services, please call us today! Dr. King is ready to help everyone in Santa Barbara, Goleta, and Montecito!