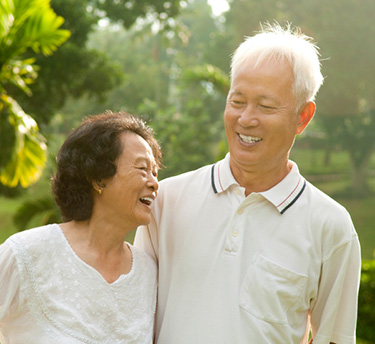 Dental crowns are an excellent restorative dentistry option to replace broken, chipped, or cracked teeth. They can also restore discolored, misshapen, or decayed teeth. At King Dental Group, we can fit you with the custom made dental crown that will match your surrounding teeth and blend in with your smile.
A dental crown protects the original tooth because it acts as a shield over it. Dental crowns will also increase the functionality of your teeth. When one of your teeth is damaged, it starts to slack in its responsibilities involving chewing and eating. The dental crown fills in the empty space left behind by the affected tooth. Thus, fulfilling the tooth's original role.
There are a number of reasons why you might require a tooth crown. Some of these reasons include:
Root Canals: Root canal treatments often require placement of a dental crown once the procedure is complete. A porcelain crown will protect your original tooth by helping prevent further infections. Our gorgeous dental crowns will effectively reinforce your smile.

Failed Fillings: Sometimes, fillings become loose or fall out, especially if they're metal fillings. If your filling falls out, it can compromise the strength of your tooth. Our porcelain crowns will cover up your affected tooth and help protect it from further damage.
Large Cavities: When a cavity has grown too large, it may be too big to accommodate a filling. Instead, at King Dental Group, we can use a dental crown to remedy your damaged tooth.
Cosmetic or Physical Defects: Cracked, misshapen, discolored, chipped, or broken teeth can all be restored with a porcelain dental crown. At our Santa Barbara location, we will customize your porcelain crown to match your smile. Your peers shouldn't be able to tell you had dental work done!
Dr. King and his skilled staff use porcelain crowns because they are durable, beautiful, and healthier for your smile. With porcelain crowns, we can keep our commitment to being a mercury-free dentist office. Experience greater tooth health at King Dental Group.
If you have any more questions about dental crowns, feel free to call our office. Call today to schedule an appointment! We cater to patients from the Santa Barbara, Montecito, and Goleta areas. We look forward to working with you!