Dental Crowns
Tooth Crown Services in Santa Barbara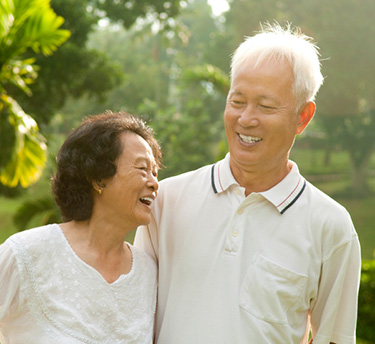 Have any of your teeth become broken, chipped, cracked, or severely discoloured? Are any of your teeth misshapen or decayed? If your answer is yes to either of these questions, King Dental Group can help if you are in the Santa Barbara area, including Goleta and Montecito.
One of the best options to help fix these issues are dental crowns. Dental crowns are a wonderful tool in the modern dentist's toolbox.
By placing a tooth crown we can help protect original teeth, increase the functionality of your teeth, and help you obtain the beautiful smile you have always wanted.
There are a number of reasons why you might require a tooth crown. Some these reasons include:
Root Canals | If you require a root canal, you will probably need a tooth crown as well. We will use one of our beautiful porcelain crowns to help protect your original tooth and restore its functionality.
Failed Fillings | If you have had a metal filling from the past that failed–compromising the strength of your tooth–we can use one of our porcelain crowns to help fix this issue.
Large Cavities | Having a large cavity can severely compromise the integrity of a tooth. We can use dental crowns to remedy this.
Cosmetic or Physical Defects | If one or more of your teeth are suffering from cosmetic or physical defects–such as being cracked, misshapen, discolored, chipped, or broken–dental crowns can help. Our porcelain crowns look and feel just like natural teeth, and can help repair your teeth.
We are confident that you will be pleased with your porcelain crowns. Dr. King and his team use porcelain crowns because they are long-lasting, beautiful and effective. Porcelain crowns also helps us keep our commitment to be a mercury-free dentist office for the health of you and your family.
Have any more questions about dental crowns and how they can help? Call us today to schedule an appointment for a porcelain crown if you are in Santa Barbara, Montecito, or Goleta!