Holistic Dentistry
Find A Natural Dentist near Goleta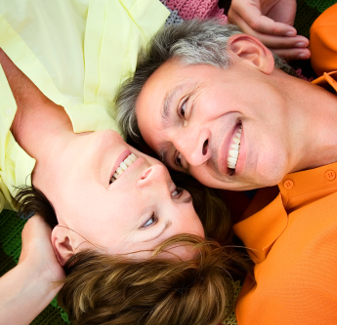 At King Dental Group, we are a natural dentist that focuses on whole health dentistry. Your oral health is connected to your overall health, so we feel that it is important that your oral health is treated as part of the complex of health systems that help you function.
Focusing on your overall health instead of just your dental health, we can provide you and your family with better care. This type of dentistry is frequently called holistic dentistry. We are proud to place an emphasis on holistic dentistry, because it helps to ensure that you and your family get the care you need.
As a natural dentist in Santa Barbara, we provide a number of these holistic dentistry and whole health dentistry services.
A few of our holistic services include:
Mercury-Free Dentistry | As a natural dentist, we try our best to avoid things that harm the natural balances in your body. We take pride in the fact that we are a mercury free dentist. Mercury (which is used often in metal amalgam fillings) has been linked to a number of health issues, and continues to be a controversial treatment method. At King Dental Group near Goleta, we only use mercury free white tooth fillings, because we feel it is best for our patients.
Tooth Extractions | If you have a tooth that has decayed too much and is beginning to affect your health, you may require a tooth extraction. We have the expertise to safely and gently remove the problem tooth. We can even help you replace it with one of our dental implants or even a dental bridge. We want you to stay healthy–and if that means extracting a problem tooth–we are here to help.
Metal Amalgam Filling Replacement | As a practitioner of whole health dentistry, we want to help you avoid potential problems from metal amalgam fillings. Metal amalgam fillings typically have mercury in them, which can cause a number of health issues. We can carefully replace these metal amalgam fillings with our modern, mercury free white fillings at our practice west of Montecito.
Have any questions about any of these holistic dentistry services, or what we can do for you as a natural dentist? Call us today if you are in Santa Barbara, Montecito, or Goleta.